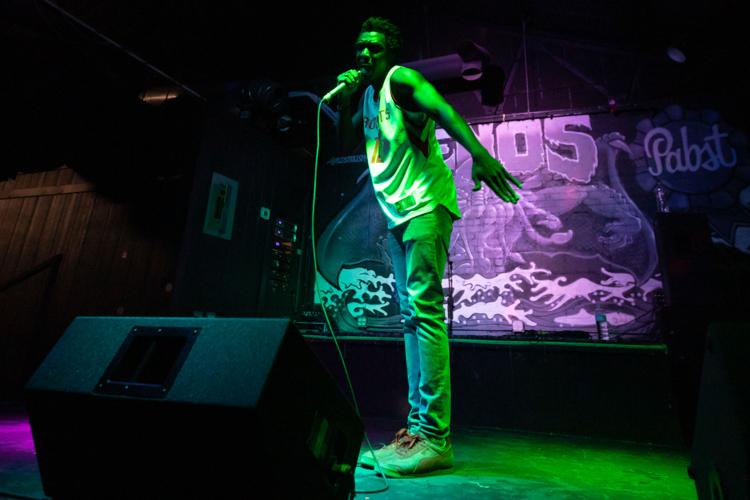 Rays of neon light danced across the room as Tatenda Ndlovu, also known as TEN., took the stage Friday night for the first professional performance of his music career.
Before the performance, a crowd of laughing, excited UTA students and alumni filled Reno's Chop Shop in Deep Ellum, illuminated only by the disco ball hanging from the saloon's ceiling.
TEN.'s music is too good to miss the first live paid gig, computer engineering junior Happy Ndikumana said.
"He tells stories in his music," he said. "That's what I like about his music. It's unique."
Once TEN., UTA alumnus and rapper, stepped up to the microphone, the crowded room erupted from an eager buzz of anticipation to an enthused outburst of approval. Hips swinging and shoulders rolling, TEN. was all smiles as the audience chanted his name and sang along with him.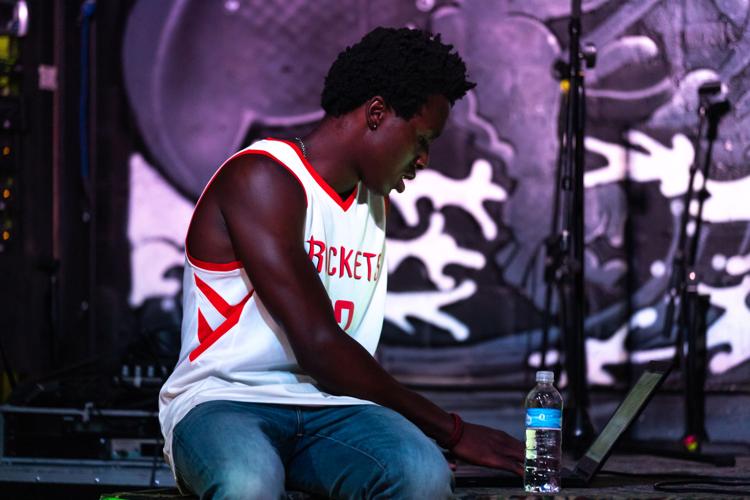 He performed nine of his own songs, including "Spark" and "S'cool Kid."
TEN. said he felt nervous before the show, but once he began, the crowd's energy intoxicated him.
"After, I was just like, 'That was fun,'" he said. "I need to do it again."
The trio gave insight to what it's like to balance trying to graduate while keeping music at the forefront of their lives.
Broadcast junior Steven Akiotu said TEN.'s music reflects his personality and his lyrics reflect his life. Rapping about real-life feelings and issues makes his content relatable to listeners.
"He's very magnetic," Akiotu said. "It draws people to him."
TEN. said he was glad with how the show went but hopes to garner a larger venue and audience for his next performance to continue pushing his name into the Metroplex.
TEN.'s success could inspire other aspiring musicians at UTA, Ndikumana said. If a recent alumnus like him can perform in a venue in Deep Ellum, current students can as well.
@CecilLenzen