It was a cold, rainy day in Washington, D.C. And yet, through the murky shades of the gray fog, the bright colors of red, white and blue still shone true.
It's the fifth week of my summer internship with Kappa Sigma at the headquarters in Charlottesville, VA. Normally I would spend Mondays working on numerous different projects, ranging from editing an instructional video series for our chapter officers to designing banners for upcoming recruitment events.
However, per the executive director's instruction, everyone was off this Monday for one important holiday: Independence Day.
🇺🇸🇺🇸🇺🇸🇺🇸🇺🇸🇺🇸

'Merica!

Happy 4th everyone! 🎉💥 pic.twitter.com/ozMQx51p1s

— Kappa Sigma UTA (@KappaSigma_UTA) July 4, 2016
For the entire weekend, I questioned what I would do for the patriotic occasion. Should I go to a fireworks show? I do that every year, and I sorely doubt fireworks look any different in Virginia than they do in Texas. Should I set off my own fireworks? Not if I want to get arrested, considering they're illegal in Charlottesville. Should I go watch Independence Day: Resurgence?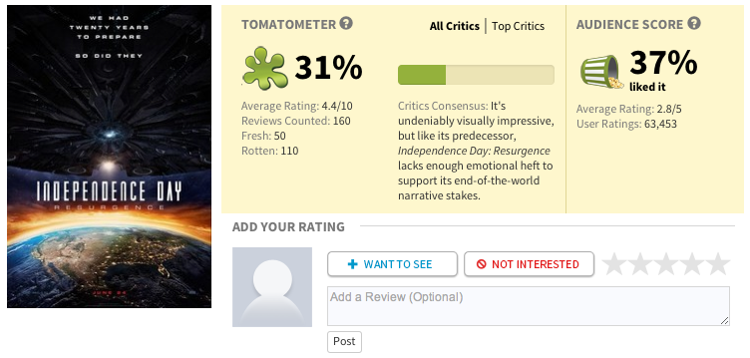 Ha ha ha, I'm sorry. I couldn't type that with a straight face.
It was Sunday night when I made a spur-of-the-moment decision to travel out to Washington, D.C., which was two-and-a-half hours from my apartment. A few of our recruitment managers were out there too, so I knew I wouldn't be alone in the adventure. I packed up my camera bag, put gas in my car and drove.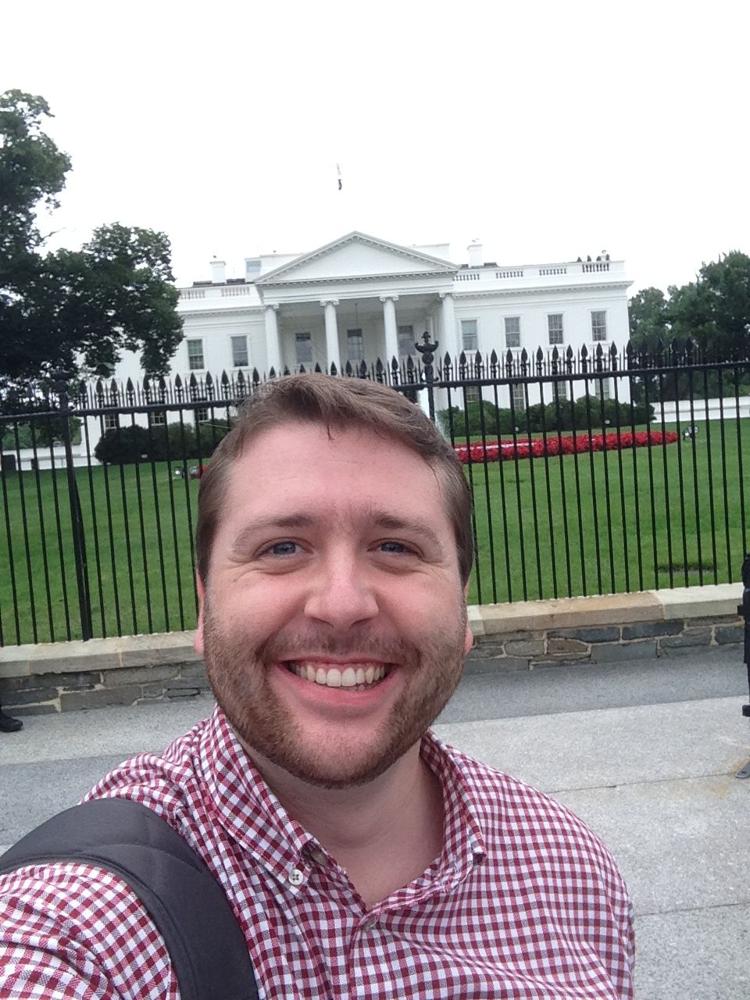 Getting to visit many of America's most notable monuments on July Fourth was truly an invigorating experience. The Eisenhower Executive Office Building, the Treasury Building, the Smithsonian Institution, the Washington Monument: All of it was at my fingertips to explore and photograph. Seeing pictures of these things in books all my life was one thing — seeing the grand scope of it up close was another. I even got to visit the White House.
The highlight was easily visiting the Lincoln Memorial at 6:30 p.m. By this point, it had been raining all day, I was soaking wet, my feet were sore from all of the walking and the memorial was crowded with parents and children with umbrellas over their heads. I didn't care in the slightest. I walked right up those stairs, entered the legendary hall and saw Lincoln sitting there, his girth as big as his legacy. I didn't waste any time taking out my camera and snapping pics. Coming here was a dream come true.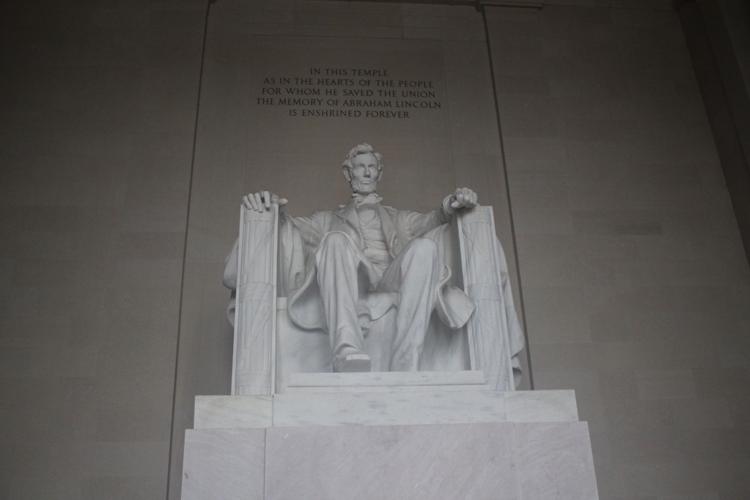 But when I looked around, I saw a sight that even Lincoln's memorial couldn't match. All around me, people were taking pictures, smiling and posing for the camera, just like I was. Some had their significant other with them, and kissed each other after laughing at their bad selfies. Others were hugging their children, trying to get them to stop crying.
But no matter where I looked, no two people looked the same. It was a plethora of white, black, Mexican, Indian, Asian, gay, straight, Christian and Muslim Americans. But unlike the rest of the country, these people were at complete and utter peace with themselves and each other. No discrimination. No hate speech. No judgment. Just pure, patriotic love.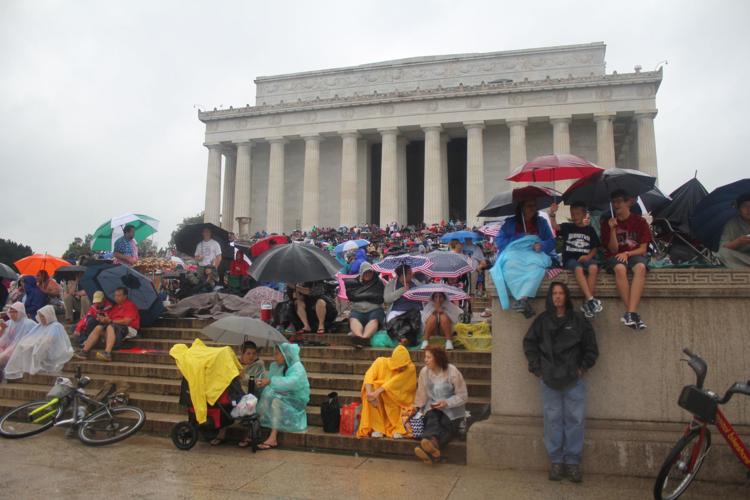 I stuck around for the fireworks, but nothing was as bright as that image. As I drove home at midnight, that image stuck with me more than anything else from the day. It reminded me that patriotism is not a race or religion, but a belief that can be held by any American, as feasible as love and understanding itself.
I don't mean to sound preachy, but today I felt especially proud to be an American.
@dDUnn87