Three different planes and 24-hours later, I've finally arrived back to the Lone Star State.
As I sit in my living room watching "Spongebob" with my sister, I keep reflecting back on my month-long adventure. It almost feels like a dream.
I know I spent five weeks in Germany, yet it feels like no time has passed since the last time I was home. It's hard for me to believe that three days ago I was walking the grounds of the Sanssouci, Palace with my study abroad group.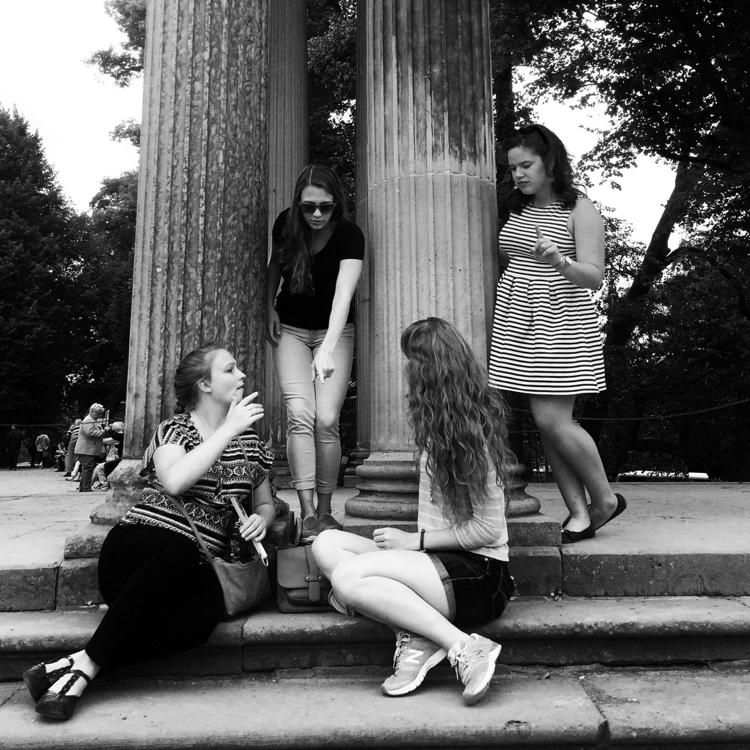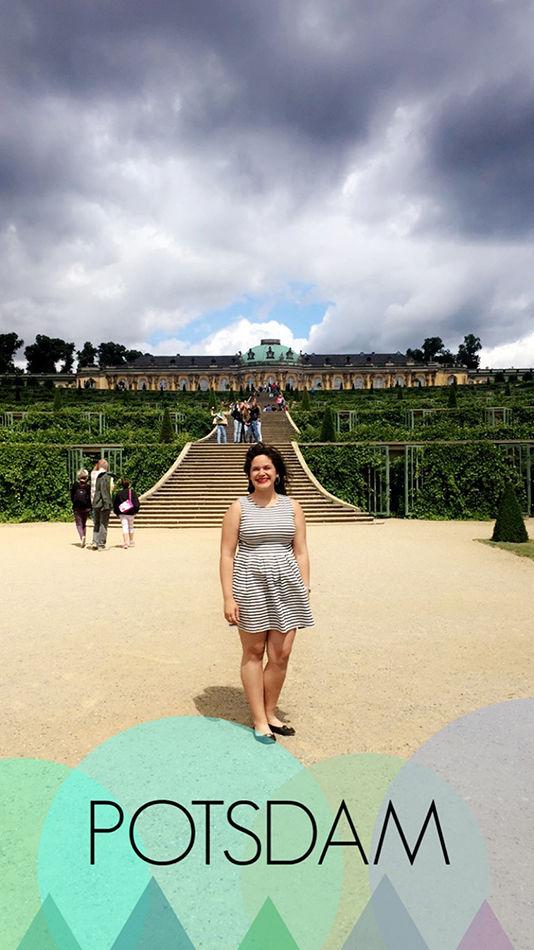 Now that I am back home, all I have are my memories, pictures and stories from my time abroad. I can say that I have successfully traveled to another country. I did not just travel, I immersed myself in their world. Germany and America are so distinct.
Before I began my adventure I had three goals in mind. I told myself that by the end of this trip I would become fluent in German, find my spot in the city and leave my mark. Guess what? I did all those things and more.
German fluency
With the help of my professors and classmates I got over the fear of speaking German. I expanded my vocabulary and learned how to communicate effectively.
One day after a long day of touring the beautiful city of Weimar, Germany, I decided to buy an original Thuringer Rostbratwurst. For those of you who do not know, a Thuringer Rostbratwurst is a delicacy. A footlong, juicy, delicious bratwurst that they sell in the streets of Germany.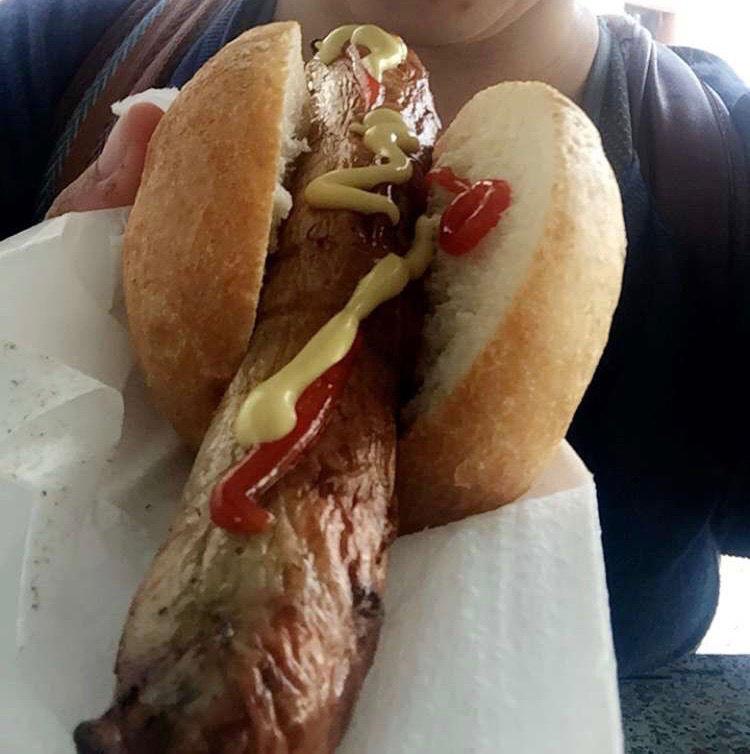 I sat on a bench in the city next to an old German man. I did not want to start a conversation with him, I honestly just wanted to sit, people watch and enjoy my long awaited bratwurst. Not long after I took my first bite the old man greeted me with a "Hallo," and asked me about my bratwurst. Not too long into the conversation I made it clear that I did not understand many German words but I could get the gist of what he was saying. He decided to speak slower and use smaller words. During our 20 minute conversation he asked where I was from, commended me for my progress in the language and taught me some new words I did not know of before.
After that conversation, I felt so accomplished. My time in Germany paid off. I realize I need to expand my vocabulary, but for the most part I understand and can communicate with the locals effectively.
My spot
Rosenthaler Straße quickly became my favorite spot in the city of Berlin.
I found out about this street because my Wi-Fi was not working very well in the hostel we were staying in. There is a Starbucks located on this street, and everyone knows that Starbucks equals free Wi-Fi. I worked for about three hours on school-related things before I became hungry. I did not want to eat Starbucks food, so I Googled restaurants nearby.
I found a restaurant named YoSoy Tapas bar and grill. They have a special. Every day from 11 a.m. until 4 p.m. you can pay 8,99 euros and eat as many Tapas as you want. The first time I went alone, then I started bringing my study abroad friends. It wasn't long before the employees began to recognize my face — I ended up going at least once a week.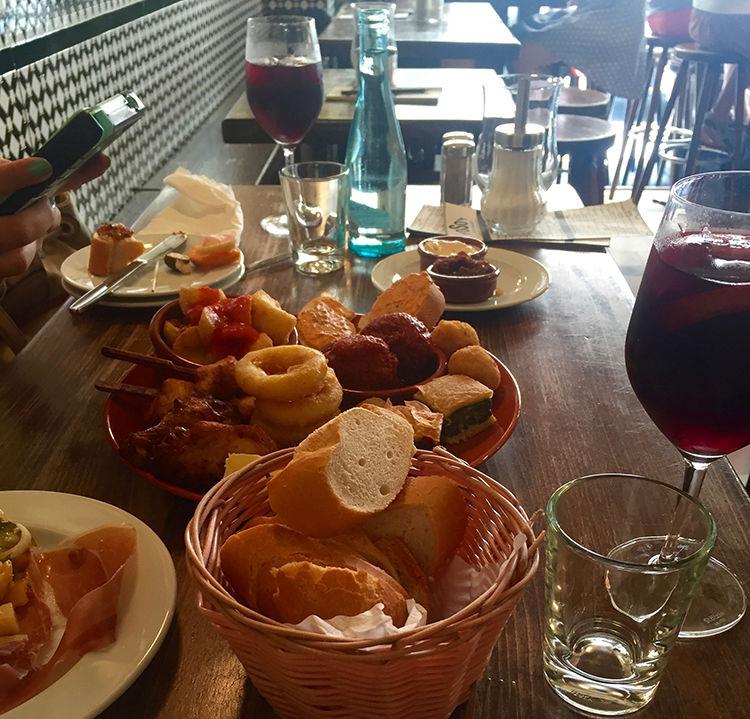 Starbucks and Tapas were not the only attractions at Rosenthaler Straße. This street was filled with stores that always had major sales going on. Let's just say I spent my free days here; It became my spot, the place I went to when I needed to be away from everything.
My mark
The best memories are not planned.
One of the cities we visited was called Erfurt. It was a small town with shops and cathedrals and a castle. Very beautiful. Some of my classmates and I decided to walk around the shops during our time in the town.
We walked up and down a street and a house caught my attention. It was an open house, it was free to go inside. I don't know why I wanted to go inside, but I did, and I took my friends with me. The house was small in width but very tall. We walked up some stairs and saw a table with a blank book and a pen. For some reason, I felt like that book was telling me to leave my mark, so I did.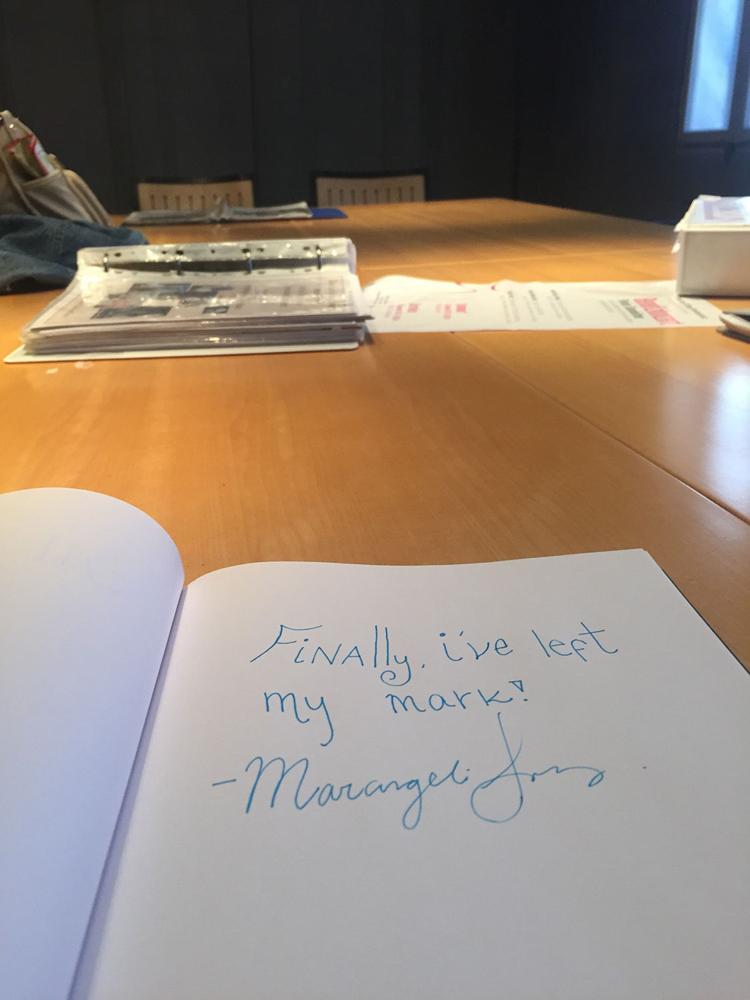 I signed my name and left it there for everyone after me to see.
This house was very interesting. It was built on top of a river and had a set of stairs, which led to a cellar that had a window overlooking the river. The cellar itself was chilly and dark, but it was not scary. In fact, I was happy to be there because it was not something everyone knew about, something not on the itinerary — we just happened to stumble upon in during our walk.
I'm going to miss Germany. I learned so much about myself in such a short time and made lasting memories and friendships. Studying abroad was such an amazing experience. I am glad I had the opportunity to spend my summer in a different country. This is goodbye for now, but my adventures aren't over.
'Till next time,
Marangeli Lopez