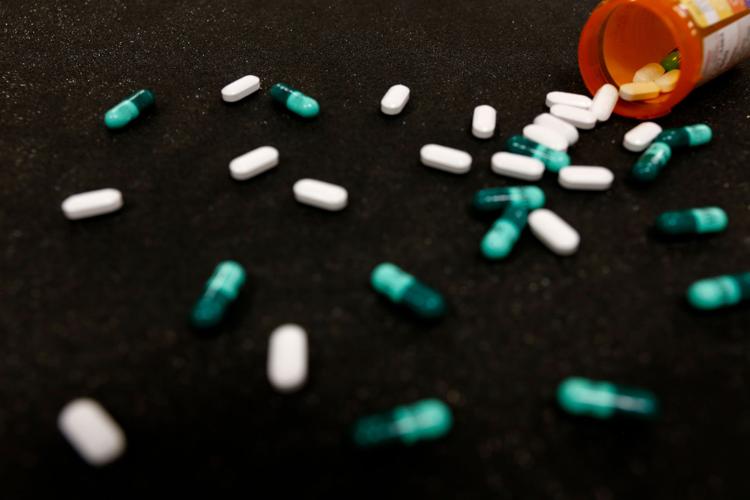 In the middle of a busy semester and balancing a personal life, students may sometimes forget to stay on top of their health.
At UTA, students can look toward Health Services, which houses the health center, the on-campus clinic.
Yvonne Medrano, Health Services communications assistant, said the center offers a variety of services such as treatments for colds and sexually transmitted infections, tuberculosis tests and providing immunizations.
Consultation is free at the center, but students must pay for additional services, Medrano said.
Insurance isn't required, but students with the university's insurance can file claims through the center, she said. If a student is insured by a private company, they will have to file their own claim and do the paperwork.
The health center also houses a clinical lab, a radiology department for X-rays, a pharmacy, a women's health center and immunizations, Medrano said.
"It's a full-scale clinic on campus," Medrano said. "We can treat students for all sorts of different things."
If out-of-state students have prescription drugs or if they live away from home, the pharmacy will help them get the drugs they need on campus, she said.
The women's health lab includes testing for sexually transmitted infections, human papillomavirus infection and common vaginal infections.
According to the Centers for Disease Control and Prevention, sexually transmitted infections can have long-term effects on women, including pelvic inflammatory disease, infertility, tubal scarring, ectopic pregnancy and chronic pelvic pain.
Melinda Madison, women's health nurse practitioner, said birth control options are also offered.
These include prescription birth control methods such as combination contraceptive pills, the patch and the ring. Nonprescription options include free male and female condoms offered through appointments.
Nursing senior Alexis Montero has gone to the Health Center for tuberculosis blood tests and titers, a blood test that measures the amount of antibodies in blood.
Each time Montero has visited the center, the checkup process has gone smoothly, he said.
Students can make appointments three different ways: online, in person or through a phone call.
Medrano said to get the next available appointment, it is best if students contact the center in person or by phone because if an appointment is canceled, a student can fill in that time slot.
Montero said the center has always seen him quickly, and getting an appointment is a simple process.
Starting in the fall, free flu shots will be available, Medrano said. The center also offers hepatitis A and B vaccinations.
For incoming students the center also provides a meningitis vaccination, which is a statewide requirement for all students entering college, she said.
The health center also has a Health Promotions Department.
This department hosts free HIV testing twice a month during the fall and spring semesters and once a month during the summer semester. These free testings are made possible through a partnership with My Health My Resources, a nonprofit health organization.
While these resources are available, Medrano said new students might not know there's a health clinic.
She said most incoming freshmen or transfer students coming in are more concerned with their classes. By the time they get sick, they don't know where to go.
Students are encouraged to ask what services are available to them and how they can use them, Medrano said.
"Our whole purpose for being here is just to make sure that they are healthy so that they can succeed in their classes," Medrano said.
@brian_l8